---
Typical Application of Blower in FGD of Power Plant
---
Typical Application of Blower in FGD of Power Plant
1.Definition:
Desulphurization of power plant refers to a process that to remove sulfur oxides (SO2 and SO3) from Flue Gas or other industrial waste gas.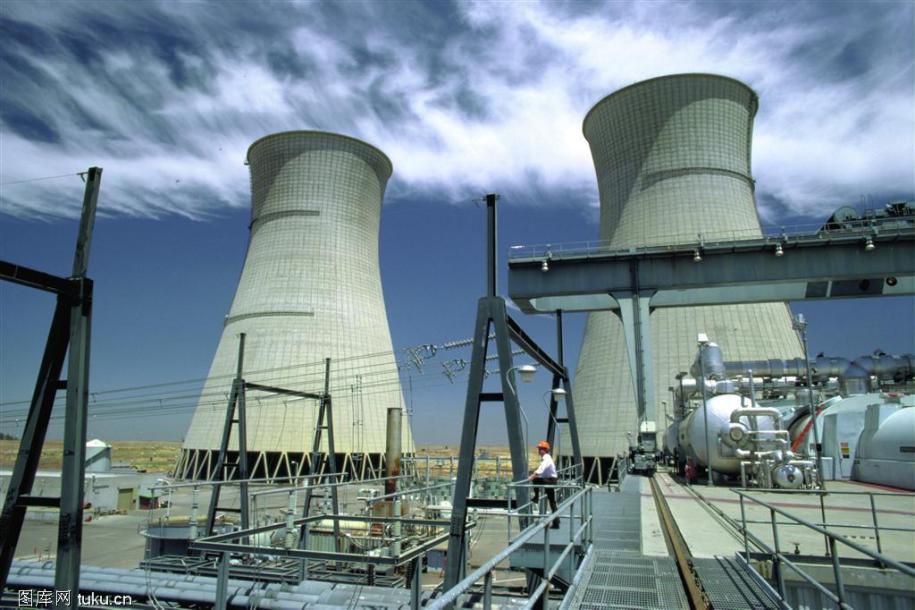 2.The chemical principle:
SO2 in Flue Gas is acidic that can be removed by reacting with the appropriate alkaline materials producing the mixture of sulfites and sulfates.The most commonly used materials are CaCO3, CaO and Ca(OH)2. Sometimes are Na2CO3 ,MgCO3 and NH4.
WFGD refers to the reaction between SO2 and alkaline liquid.
DFGD or Semi-DFGD refers to the reaction between SO2 and wettish surface of solid alkaline materials.
Detail Process flow diagram listed hereunder: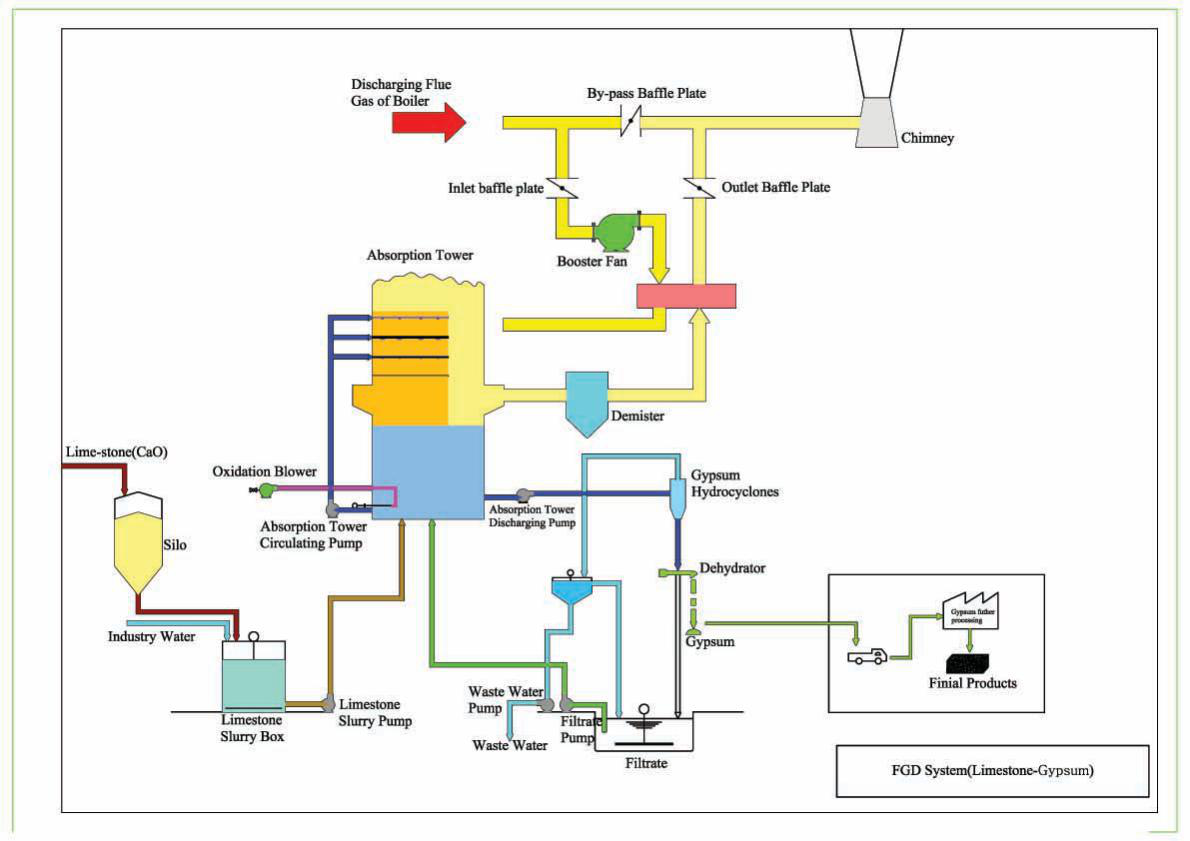 3. Development Status
The process, style and mechanism of WFGD in different countries of the world are similar. This process has been developed in 50 years ago. After continuous improvement and modification, the technology is relatively mature now.
The advantage: high desulfurization efficiency (90% ~ 98%), large capacity of unit, strong adaptability of coal, low operating cost and easy recycling of byproducts. In China, more than 90% of the thermal power plants and steel mills are using wet lime/limestone-gypsum FGD process.
As the key equipment in FGD of power plant, the oxidation blower is used to provide sufficient oxidizing air for the slurry in the absorption tower to ensure the sufficient reaction of SO2 in the flue gas to improve the desulfurization efficiency.
Oxidation Blowers for FGD of Power Plant:
Single Stage High Speed Turbo Blower, Multi-stage Centrifugal Blower, Roots Blower
Optimal Designed Blowers Specialized for FGD
(SZB Manufactured)
Series B Integral Gear Box Design Turbo Blower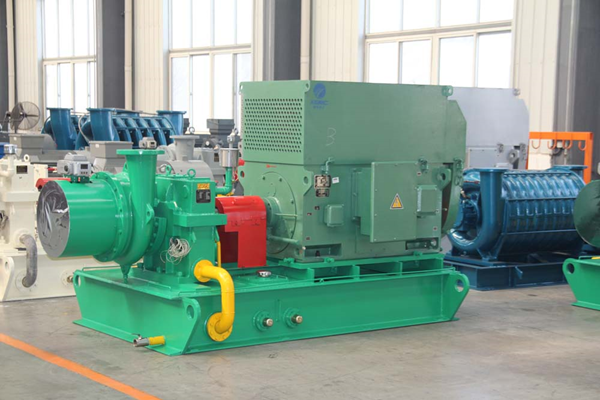 Flow Capacity:60~1000m3/min
Pressure Rise:40~200Kpa
Series C Multi-stage Centrifugal Blower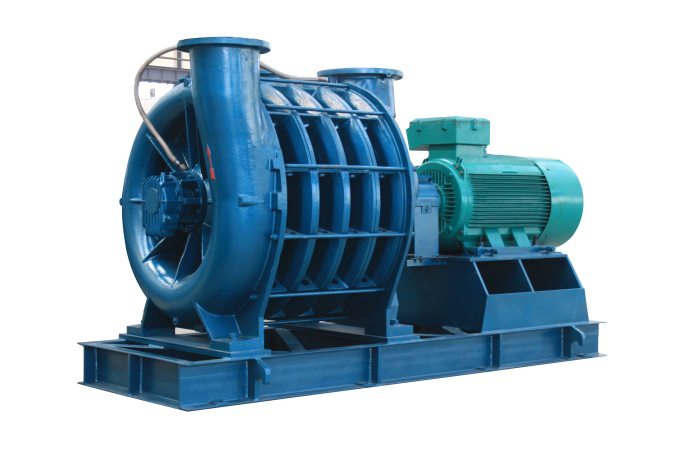 Flow Capacity:20~1000m3/min
Pressure Rise:19.6~98Kpa
USA Technology Roots Blower: ZG Series
Character:
USA Technology, air cooling style up to 98kpa pressure rise, heavy duty style. SKF, FAG Bearings
Japanese Tech Roots Blower: RR Series/3H Series
Character:
Japanese Technology, low rotary speed, reliable running. NSK, NACHI Bearings